Because of your faithful support of RealOptions in 2022 you helped us safeguard over 5800 individual lives of women, men, children, and students through our five medical clinics and outreach programs. While some businesses and nonprofits were pulling back, we actually grew 12% in the number of people impacted over last year! We were able to accomplish this by:
Launching a LiveChat feature

through our website to extend our reach to millennials and GenZ'ers, increasing patient interactions.

Increasing the number of hours we teach students

in local schools to go deeper and impart REAL life change.

By providing bilingual pregnancy loss healing retreats

to reach Hispanic Communities in the Bay Area.
RealOptions teaches Sexual Risk Avoidance and relationship skills to youth between 5th and 12th grade through our Optimal Health curriculum and equips parents throughout the year offering parent webinars, parent teaching nights, and quarterly newsletters. Our heart for parents is to equip them to reclaim parenthood, raise strong children, and build healthy communities with local churches, schools, and community based organizations. We are passionate about equipping students to help them make healthy lifestyle choices and empowering them with effective relationship and risk avoidance skills.
Our education efforts are thriving and we were able to teach over 2300 students and parents this year, and invested over 21,000 hours of student impact! Our team is working diligently to execute our newly awarded, Title V, Sexual Risk Avoidance Education grant. This two year Award has widened our reach to local students for Optimal Health Education. It has also afforded us the opportunity to have not only our Educators, but our Nurses and Patient Advocates certified as Optimal Health Coaches and to use this science based curriculum in our clinics as well as local schools and youth groups.
I invite you to join me for a tour of one of our facilities. Please contact me by phone at 408.229.9836 or email at Valerie@realoptions.net to schedule a tour or meeting. We are truly grateful for your support through volunteering and giving!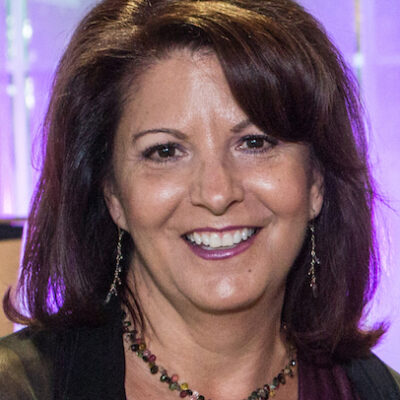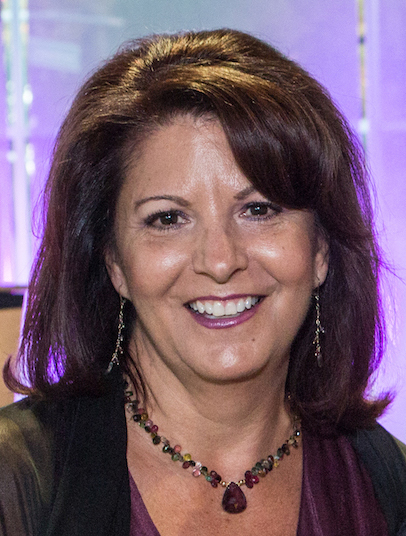 -Valerie Hill

RealOptions CEO
Our Amazing Board Members
Board Chairman
Read Bio
Chief Marketing Officer, CyberGRX, a 3rd party cyber risk management company.  Chartered Engineer and Member IEEE, the world's largest technical professional organization dedicated to advancing technology for the benefit of humanity.
Close
Board Vice Chairman/Secretary
Read Bio
Licensed California attorney since 1981;  Church Council [Executive Board] member, Solano Community Church, Albany, CA since 2018; Executive Board member, Support Circle Pregnancy Clinics, 1992- 2021 (Chairman, 2015-2021); Deacon Board,Trinity Church, El Cerrito, CA approx. 2006-2018 (Chairman, 2007-2018); Executive Board member and Parliamentarian, Local 3916, American Federation of State, County and Municipal Employees (AFSCME), 1993-2006.
Close
Board Treasurer
Read Bio
Certified Public Accountant since 1976. Glenn prepares individual returns, partnership returns, corporation returns, subchapter S corporations,  LLC's, and nonprofits for any jurisdiction in the United States. He served his community as a founding board member of the Bank of Livermore, a board member for Redwood Chapel Community Church, a board member for Logoi Ministries based out of Miami, a board member for Support Circle, and now a board member for Real Options.
Close
Prayer Chairman
Read Bio
Broker and Licensed Insurance agent,  Preivous Real Options board member.  Adjunct Professor for (5) years, (13) years in Foster care Social work as Counselor, Therapist and Life coach and (19) years in Customer Service management in various high-tech companies.
Close
Board Member
Read Bio
President, Paradise Pools and Gardens, Dec 1999 to present.
Close
Board Member
Read Bio
Retired Senior Vice President-Parsons Brinckerhoff(now WSP).  Company provides planning, design and construction services for Infrastructure. Managed the West Region for construction management/services.
Close
Board Member
Read Bio
28 years of non-profit leadership. Retired CEO of Support Circle Clinics: responsibilities included fundraising, board development, strategic planning, executive recruitment, and employee supervision.
Close
Board Member
Read Bio
Co-Founder and CTO of Dumpling: a company helping people gain greater control, autonomy, and flexibility over the way they work.
Close
Board Member
Read Bio
Priest in the Episcopal Church and independent fund development consultant.
Close
Board Member
Read Bio
Chief Evangelist, Gainsight. Board of Directors, Leadr. Board of Advisors, Notion Capital, Sales Impact Academy, CompleteCSM, and Repora. Director, San Jose Cohort, Colson Fellows.
Close
Board Member
Read Bio
Terri Marcroft is an adoptive Mom, a career CMO in Silicon Valley tech companies, and a passionate advocate of open adoption. Terri's favorite person is her adult daughter, and her favorite action hero is her daughter's birthmother who made an adoption plan while still in high school. Terri founded Unplanned Good Inc. in 2010 to spread the word about open adoption as a healthy, loving option. She often speaks at conferences and on podcasts. For more information, visit unplannedgood.org
Close
Board Member
Read Bio
Liz was one of the original volunteers for the Crisis Pregnancy Center (before the name was changed to RealOptions) in 1981 and has continued to volunteer at the different clinic locations as a patient advocate, church ambassador and now as an Optimal Health Coach at the Central San Jose location. Liz is Spanish speaking and often serves the Spanish speaking patients in the clinic or at other fundraising events for RealOptions. She also serves at her home church, Venture Christian Church, in the Children's Ministry, Encouragement Ministry, and wherever needed. Liz recently completed training and certification as a Chaplain for the Billy Graham Evangelistic Association. Retired from both private and public workforce since 2016.
Close
Chief Executive Officer
Read Bio
In 2007, Valerie was chosen by the Board of Directors to serve as RealOptions' Executive Director. Named CEO in 2010, she has since been one of Northern California's leading life-affirming health care advocates bringing personal experience and expertise into the field.
Close
Join Our Team!
Are you ready to make a difference in our community? We invite you to join our life-saving mission.